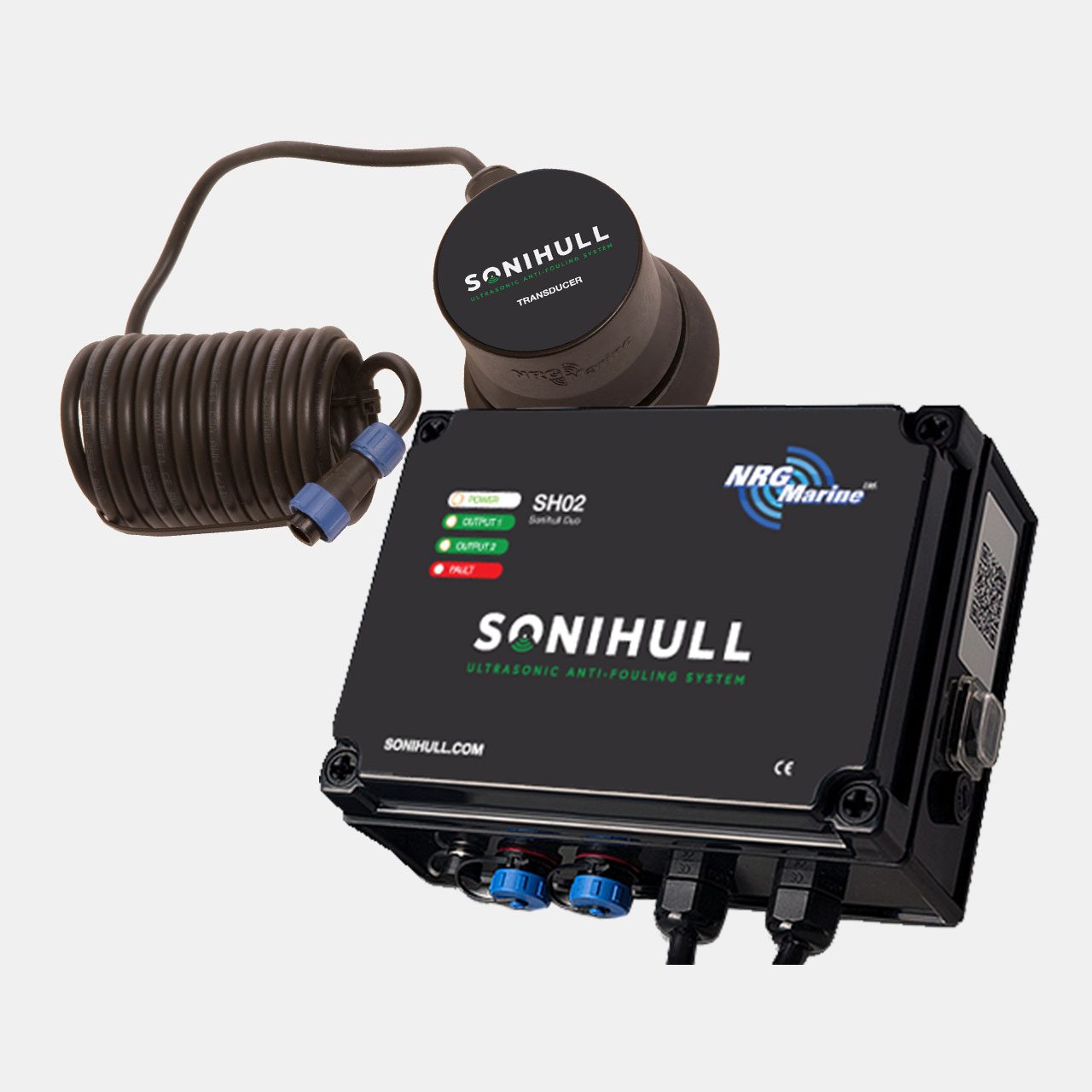 The Sonihull system
Sonihull offers a range of systems with two, four and eight transducers. A constant 220 VAC needs to be on 24/7 and the system consumes 3.6 Watt an hour per transducer. The control box has an IP65 rating and the transducer IP68. Each transducer comes with a 7.5-metre cable which can be extended up to 80 metres. The Sonihull8 version allows you to control eight transducers from one box with an internal registration logging the hours of operation. In case of a power failure the system will automatically start up after the power has been recovered and use the default value registered. As every transducer can be individually controlled from the LCD screen you can see how long each unit has been switched off.
Prevents… Biofilm… Avoids… Prevents…
Destroys… No bio… no organic ….